COVID-19 Fundraiser Report
We are deeply thankful for the immense support for our COVID-19 Fundraiser. Together, we raised $20,350 for frontliners and the needy in Singapore. From the bottom of our hearts, we want to honour our artists and supporters for making this possible.
How It All Began
When one of our artists approached us to donate the proceeds of her works to help the vulnerable during this difficult time, we were immediately aligned and decided to wholly support this by organising a full fundraiser.
We then invited three more artists to participate and we are glad that our artists are on board the same mission.
We see ourselves as a bridge between the arts and the wider community. We believe in promoting art that speaks a message of hope to the world.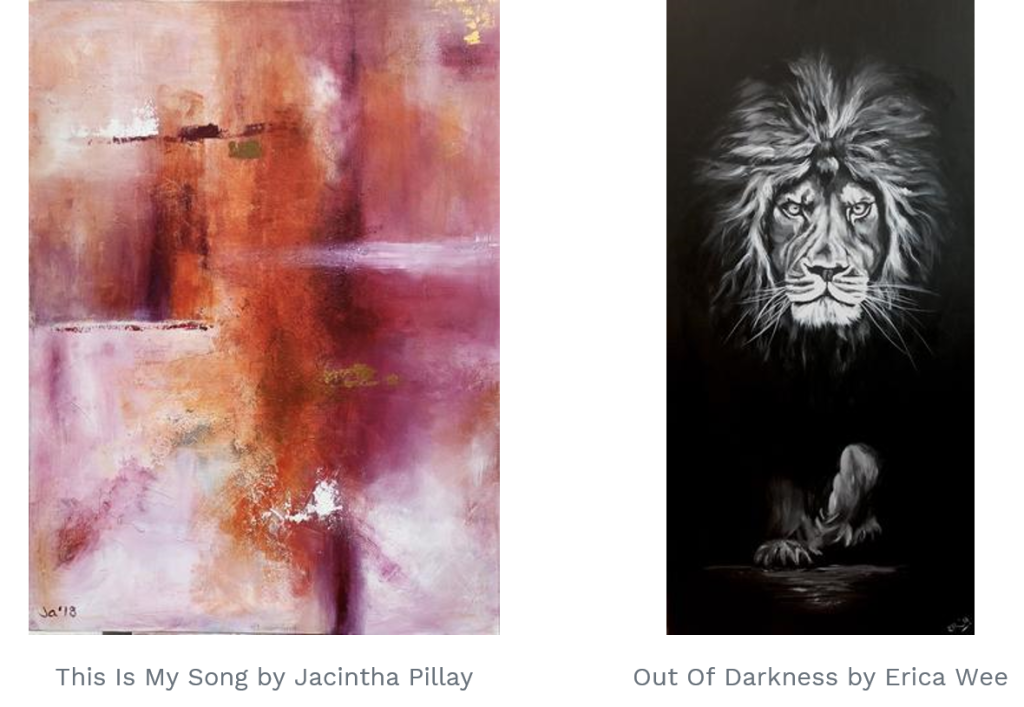 The Heart Behind our Fundraiser
During this turbulent crisis, we knew we had a responsibility to do what we can to meet urgent and critical needs in our community. Beyond our core mission of supporting emerging artists, we also want to support and bless the wider community through art.
The fundraiser artworks speak of restoration amidst uncertainty. They offer inspiration and hope to our supporters and buyers. They further bring immense satisfaction to our artists through this opportunity to serve the community and bless our beneficiaries in direct, practical ways through the funds raised.
We believe that we can all do our part with the gifts and talents we have been blessed with. For us, we do it best through leveraging the power of art. We encourage you to serve your communities too. The joy which comes from serving others is one of the most fulfilling experiences you can have during this period.
COVID-19 Fundraiser Report